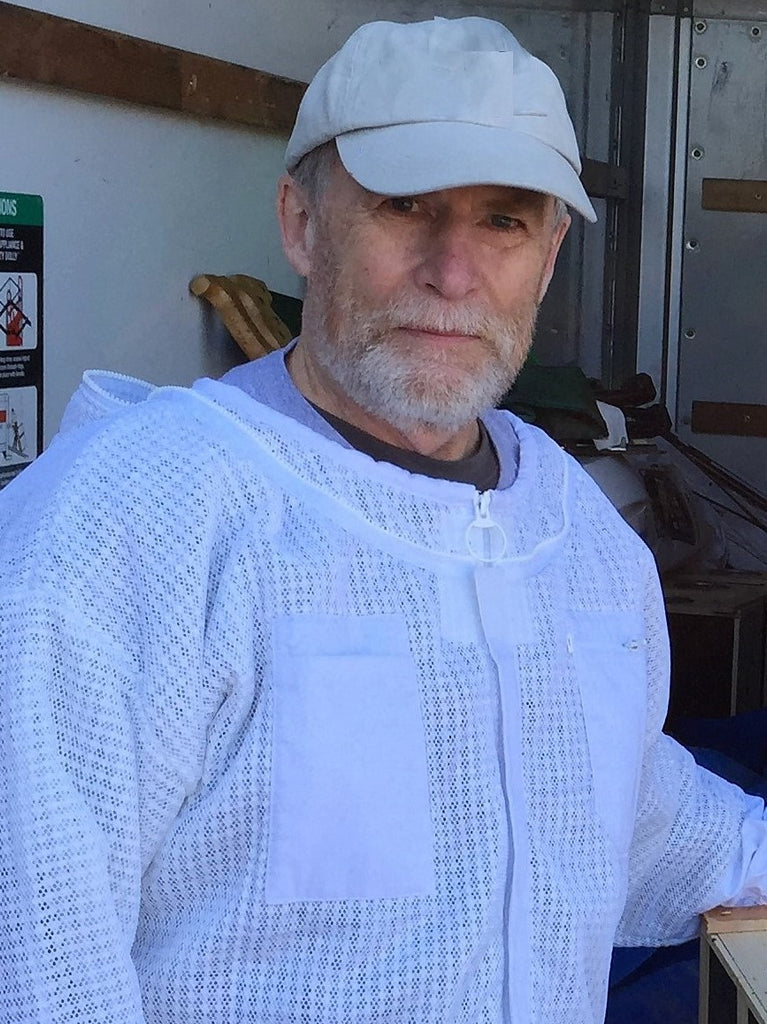 John Shonyo is co-owner of The Bee Shed. He has been a beekeeper for over 10 years having been introduced to it by his uncle who kept bees from the time he returned from WWII until the 1990's. John's love of nature and a propensity to try new things made beekeeping a natural fit.
Within a couple of years of his start in beekeeping, John set up Bees Knees Honey Farm. The business grew to where he began looking for a partner. Fortuitously, John got connected with The Bee Shed just as the founders, Chris Schad and Ed Simon, were looking to take on a partner as Ed retired from the business. The rest, as they say, is history.
John has teaching in his genes. Post college he was a teacher, and education has been a component of virtually every job he has held since then (in addition to 13 years as an adjunct professor for St. Mary's College). He has given a significant number of presentations on beekeeping to a wide variety of audiences, including kids which he finds especially enjoyable. He and Chris regularly teach beekeeping classes through area community education programs.